Nowadays, Progressive Web Apps are considered the best way for developers to make their web applications load faster and be more performant.
According to the Global Digital Report, the number of unique mobile phone users has reached whopping 5.19 billion this year. Nearly 4.54 billion of all population on the planet are using the Internet and about 3.80 billion are active mobile social media users. This period in our history can be called 'app-for-anything-era' when there are mobile applications for almost everything you may need and if not, it means that they are currently being developed.  
At the same time, users often find it difficult to install, maintain, and use various applications in one device. It becomes even more complicated if you are a proud owner of several devices with different operating systems – in this case, you also must adjust to the interface peculiarities. 
From another perspective, application producers are often forced by the high demand for seamless user experience, pixel-perfect UI design, and limited by tight budgets that cannot cover the development of all native mobile apps.  
That is when progressive web apps are joining the game as a result of their rapid evolution a lot of attention has been paid to them lately. 
Progressive Web Apps (PWAs) are optimized web pages or websites that can be installed as mobile and (what is often being overlooked) desktop applications. Thus, in most cases, PWAs are websites displayed as mobile apps. 
First created in 2015, nowadays PWAs are very different from what they were back then. Built with JavaScript frameworks such as Angular or with React in combination with Node.Js they can appear to users like traditional applications or native mobile apps. This application type attempts to combine features offered by most modern browsers like Safari, Opera, Chrome, or Mozilla Firefox with the benefits of a mobile experience. 
Modern PWAs can be installed anywhere and anytime, work offline, leveraging data cached during your latest interactions with the app, and provide re-engagement tools, such as push notifications. 
Nowadays, progressive web apps are considered to be the best way for developers to make their web applications load faster and be more performant. This is confirmed by the number of global companies that have launched their PWAs recently. The biggest and the most popular is Twitter, among the others, are Alibaba, Forbes, The Weather Channel, MakeMyTrip, OLX, Uber, Tinder. There are even several case studies explaining Pinterest's PWA success.  
Progressive web applications have transformed mobile web practices, so quite obvious that even the biggest players who have enough capacity to create native apps adopt these new practices. 
Main advantages of PWAs are: 
Wide progressiveness. They 

can

 function with all browsers and operating systems.

Great responsiveness. 

Responsive design makes P

WAs 

cross-platform to the max

 and

 accessible through mobile phones, tablets, desktops, l

aptops and a variety of other devi

ces.

 

Connectivity independence. 

Enhanced with service workers, a

pps can be used when the Internet is down or

 the quality of the network is low.

 

A native-like experience that allows interact

ing

 with PWA the same way as with any native app: install to the Home screen, receive push notifications, navigate smoothly and load instantly.

 

Security. To be a PWA, the web app is required to be served over HTTPS to prevent any threat and vulnerability.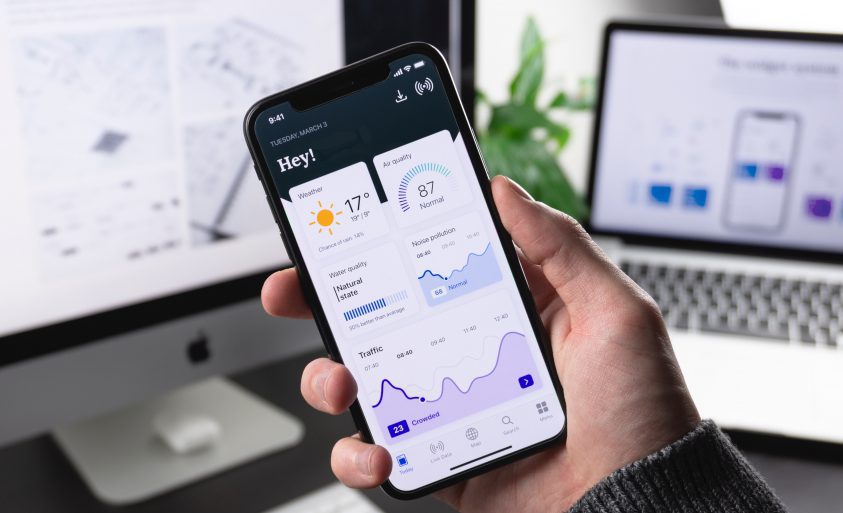 PWA Is T
he
 Right Choice If
You are on a tight budget
If you cannot afford a native or a hybrid app and you are hesitating with choosing between Android/iOS version first, custom PWA development is the perfect solution to this problem. Cost-effectively providing a superb UX, this type of applications is often considered to be a 'high return on low investment' as your PWA is cross-platform initially and works perfectly on every operating system, device or screen. Progressive web apps are now resolving a problem of choosing which version to start with and what to leave for better times, ensuring the full app-like experience on the mobile web.
You want to shorten time to market
Even such global brands as Spotify complain about Apple's App Store policy and struggle with the long way to the market of iOS devices. Apple has become one of the largest competitors and it seems unlikely that they will unclench a fist anytime soon. Although things look better with Google's Play Market, it isn't perfect as well.
On the contrary, progressive web apps don't need to be uploaded to any digital distribution platforms, they don't require any installation or updates. A huge advantage of PWAs is that after being published they become immediately available to every user opening them up.
Unlike a packaged web and native apps, PWAs are hosted on your servers and can be updated without releasing updates to an app store. Your app is multi-platform from the start and can be simply shared via a link.
You would like to provide an app-like experience
PWA is a good opportunity to cut the development cost without compromising the quality of your service and provide your customers with а seamless experience, delivering services faster without losing your focus on business goals.
The technology now allows rendering all components equally well in the browser, on the server, and inside apps. That resolves the challenges of managing apps that need to be delivered to many different operating systems, browsers, and devices.
It combines the look and feels of an app with the simplicity of developing a website. These cutting-edge applications provide a higher quality experience and more satisfied users.
You are a startup that needs to have all at once
PWAs are a perfect solution for startups striving to cover all needs with one product. If you are only on your way to the market and your software product needs to gain users' affection and loyalty, be easy in use, quickly spread among the audience (just with short URL), robust and secure and created with significant cost-effectiveness – you are looking in the right direction.
PWA isn't a panacea abbreviation that will resolve all the issues and prevent you from all complications you could face if you chose the native mobile app development but it can save your money, efforts and let you focus on reaching your business goals while the product is working and bringing ROI.  
If the economy, loading speed, multichanneling and support of your website are on the table, then PWA is definitely your cup of tea. 
Have an Idea? Let's Talk It Through!