Telemedicine now is one of the booming healthcare IT trends. The market worldwide reached $45 billion in 2019 and is predicted to total impressive in $175 billion by 2026.  
The healthcare industry is going digital, as telemedicine has become an increasing need, bringing benefits for both sides: a convenience and cost–saving for many consumers and opening the new possibilities of providing services and earnings, and meeting the growing demand for healthcare personnel. Unacceptable delays, on-site hassle, long waiting and other obstacles can be omitted.  
On the other hand, this is the industry that lives depend on. And it means that healthcare software needs to be developed by the companies having expertise in telecommunication and healthcare fields in compliance with existing standards and regulations. 
Telemedicine now represents a field in telehealth services based on two-way communication between healthcare providers and their patients via specifically created software when distance separates them for different reasons. In many cases, it is usual for us bidirectional exchange of information through electronic communications, but the information is medical, and the connection is secure. Among the most prevalent is remote diagnostic (urgent and non-urgent), ecounceling, e-prescriptions, and electronic patient/health records (EHR/EPR) software. Speaking of service type, such software can be divided into teleconsultation (nutrition, psychiatry, pharmacy), telecare and telemonitoring (nursing, trauma care), teleeducation and teletraining, and telesurgery. 
How can PPM chatting apps help?
As messengers have become the primary method of communication in nowadays world, a lot of specialized apps for remote consultations are emerging very quickly. Studies show a growing demand for ecounseling apps among either general practitioners or single-discipline specialists such as psychiatrists, dietologists, pharmacists, nutritionists, lecturers, etc. 
While medical professionals are looking for tools to provide their services, surveys suggest that modern patients are demanding the same digital experiences from healthcare as they do from other industries. Not only shopping and social media but healthcare services have to be accessible through smartphones and tablets as well. 
It can be confidently said, that soon most of the renowned doctors and other healthcare professionals will be using such consultation and chat monetization applications with a different combination of audio, video, and text messaging, encrypted chatting, and pay-per-minute (pay-per-session) billing to conquer new markets. Convenient ways to ensure HIPAA and GDPR compliance allow to develop such kind of apps for enterprise companies. 
Below we will focus on this type of telehealth services as we perceive it as one of the most promising and we have the successful implementation of telemedicine mobile and web applications for remote counseling the same as chat monetization software for different industries behind our backs.
Telemedicine web and mobile chat applications can be implemented by both clinics that aim to reduce on-site hassle and individual practitioners striving to expand their practice and widen the circle of clients.  
Either way, patients dial specialists via an app on a free or paid basis with pay-per-minute, pay-per-session or fixed remuneration tariffing. The information passed over two parties can include data and text, audio, still images, and video. Respectively, communication can have real-time and asynchronous form. 
According to the clinician's evaluation and conclusion, a patient is given a recommendation of treatment, a hospital visit, get a prescription or schedule the next appointment. 
Moreover, if needed, offline on-site appointments, additional fees, and remunerations with manually adjusted amounts can be paid via app.  
Pay-per-minute/pay-per-session telemedicine applications are #1 in cutting and shortening of the so-called dead time for patients that need urgent help or quick efficient consultations.
Communicati
on possibilities
Applications for remote health assessments and counseling are continuously gaining popularity now. Healthcare goes digital and its services migrate to smartphones. Different types of telemedicine applications with diverse combinations of video, audio, and texting are being implemented even in developing countries. They help patients reach healthcare professionals in case they are not able to visit a clinic, have their health conditions monitored in a situation when a face-to-face meeting isn't possible. 
These applications enhance possibilities not only doctors, clinics and healthcare specialists but also pharmacies that now can prescribe treatment onsite throughout the remote doctor consultation. 
It is predicted that soon 30% of all connected devices will be used in telemedicine, health monitoring, recordkeeping, and pharmaceutical safeguards, therefore custom development of chat applications with different combinations of audio, video and texting technology is a hot field.  
Texting
Instant and asynchronous text messaging applications are well suitable for those who are willing to avoid face-to-face communication. Texting enables enormous flexibility as communication doesn't necessarily have to take place in real time. Asynchronous communication can be beneficial for patients in need to express emotions and share their thoughts immediately without live interaction. 
They don't need to schedule appointments, even though it's done easily and flexible. Such type of communication fits best not only for people suffering from mental disorders but also for psychologists' patients willing to quickly articulate their thoughts and go through them again later to see the progress they've made. 
Live texting and providing consultations via text messages fits best for non-urgent issues and follow-ups. This type of doctor-patient communication may also include image exchange: photos, radiographic images (x-rays, CT, MR, PET/CT, SPECT/CT, MG, US), electrocardiograms may be sent from one location to another.  
Text messaging applications with chat monetization possibilities are the simplest and the most cost-effective development-wise. Also, the cost of medical services is much lower than advanced services with video and audio functionality that makes such software perfectly suitable for experts who are just stepping onto the digital path. It is a good way to engage the audience and offer the augmented video/audio services later when new functionality is developed. 
For patients (especially with chronic conditions), it gives a possibility to save time and commuting, scheduling, parking cost without compromising the quality of the appointment. Some minor issues can be solved without leaving the workplace and taking time off work. Our experience shows it's highly appreciated. 
Audio
Audio messages and chats offer another way of communication for those who don't like texting. They take away the confusion and overanalyzing possibility enabling a quick response to urgent requests. Voice messaging allows patients to speak emotions, let the stream of consciousness out and lets both parties get a sense of what's going on. 
Another big advantage of asynchronous audio communication is that users don't have to stop what they're doing to make a record. Also, such communication provides therapists with a possibility to make informed responses based on the tone and cadence of the patient's voice.  
Often this is a very useful solution for telepsychiatry as patients with mental disorders may be very sensitive to the way of expressing their thoughts and explaining themselves. Voice message exchange telepsychiatry software gives a feeling of talking or leaving a message for a close friend.  
Live audio calls allow to organize the communication in two ways: when a patient dials the specific doctor directly or a healthcare service provider and after a medical history and symptoms detalization they are connected to a physician or receive an interactive call back from a clinician or nurse. 
The main difference of such an appointment from the regular phone call is that the connection is encrypted and complies with regulations and standards (HIPAA, GDPR, UK NHS, etc.). 
V
ideo
Video conferencing is revolutionizing and transforming the health care industry: 4K video communication empowers not only consultations by general practitioners but also offers the ability to connect patients to narrow specialists such as neonatologists, nephrologists, oncologists, dermatologists, and many more. 
The majority of users agree that seeing their therapist face-to-face via video messaging telemedicine app gives them pretty much the same experience as in-person appointments. 
In addition, video message exchange provides a possibility to receive in-depth responses or advanced clarifications from their therapists. Telehealth lets patients receive care from the world's top diagnosticians and physicians, even when illness or the expense of travel prevents them from meeting in person. 
Now audio/video/text chat monetization applications for healthcare support HD video call quality and are built with peer-to-peer architecture in order to reduce latency. But as we all know, 5G is about to disrupt the mobile networks' efficiency and speed that will help remote counseling and telemedicine services flourish. 
Even though pay-per-minute/pay-per-session telemedicine applications are the costliest, they are #1 in cutting and shortening of the so-called dead time for patients that need urgent help or quick efficient consultations. In the modern world, when we cannot afford wasting time, it is the main advantage of telemedicine. Every year, the telemedicine market grows by 20% and we're confident it's primarily thanks to its time-efficiency.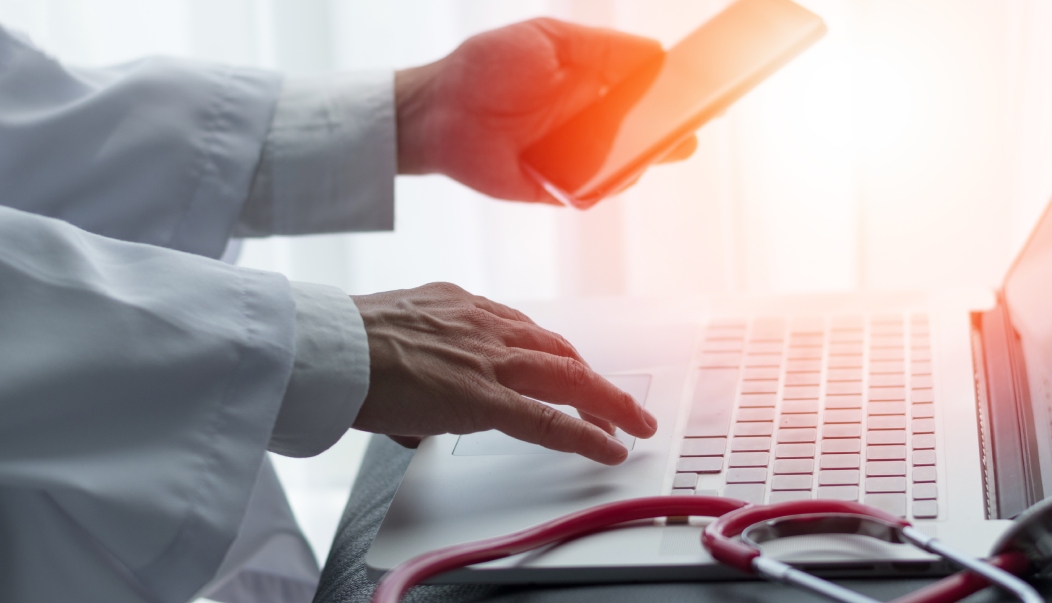 There are several payment models to fund telemedicine services. Among the simplest are a subscription and in-app purchases when users can download a basic app for free but must pay to unlock advanced features.  
But as the internet once created a demand for eCommerce and enabling payments; messengers' widespread now requires Chat Commerce (so–called c-commerce) development. These are the newest, the most adjustable and the most comfortable payment methods. A variety of accessible and very useful payment APIs and their seamless integration nurse an in-app commerce through messengers and audio-video-text chat software displacing necessity to leave the app to make a payment. 
Besides a flat fee for provided consultation healthcare specialists can get paid on a pay-per-minute or pay-per-hour basis. These billing options allow specialists providing remote consultations to receive payments instantly and securely. And patients, from their side, can oversee the whole billing process and watch the time and account balance counters. 
Also, in our recent video/audio ecounseling apps we've successfully implemented bonus payments and remuneration for offline services. With this functionality, additional "delayed response services" or in-reality-appointments may be paid for that eases the accounting process and allows both parties to keep tabs on spending/earnings in an easy way. 
Having learned that from our latest projects, now we perceive such features as an easy-to-implement and efficient solution for both consultees and consultants or healthcare personnel and patients. 
As we see, secure messaging services and audio/video/text chat telemedicine applications for enterprise healthcare services and individual users that include instant payments and transparent billing, high-quality and quick connection, patient engagement tools and team communication aren't a theory anymore. 
Enterprise versions provide full integration with the EMR/EHR used by the hospitals and clinics, they may include, message broadcasting, SMS notification, files and documents transfer, and reminders. 
Mostly led by smartphone chat apps, audiovisual communication in the healthcare industry is swiftly making headway in many fields of medicine, and the best part about it is that it's there for users, patients, and clients whenever and wherever they need it. 
Have an Idea? Let's Talk It Through!