Software development is not one size fits all. Different businesses have different software needs. If you're thinking of starting a project, it's important to choose a partner who knows the industry and can craft the best solution possible for your project. That's what we do at SEVEN. We are happy to announce that Clutch's research on Ukraine has named SEVEN a top B2B company in the development category!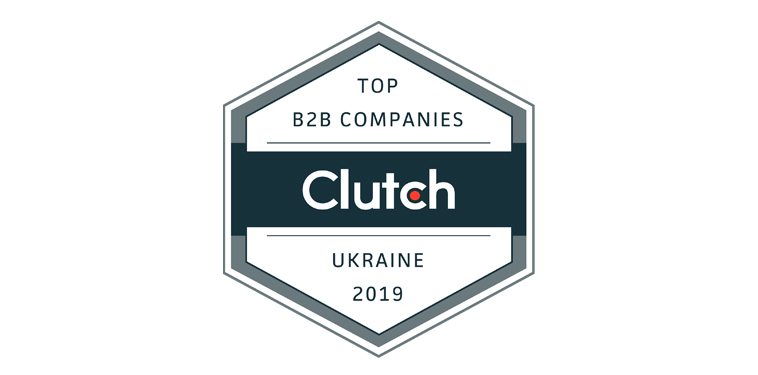 This award is meaningful to us because it is based on the feedback of our customers. Clutch bases their research directly on client feedback. Based in Washington, DC, their independent team conducts interviews with clients for companies on their site to get verified and honest data. This data is the basis for their ranking system. We are so thankful to have had the opportunity to connect with so many wonderful clients and make their ideas a reality! This award is thanks to those clients, as is our 4.6-star rating on Clutch!
"We are thrilled to have been recognized by Clutch this year as a great amount of hard work is standing behind this award. We'd like to thank the platform for acknowledgment and our friendly team of professionals for their dedication and excellent teamwork!" – Adrian Bubela, CEO
We have also been featured on a 2019 list of top B2B companies on the Manifest, clutch's sister site. The Manifest compiles how-to guides, business survey data, and company shortlists to guide users through their buying decision.
Want to start a new project or modernize your legacy? Simply share your idea with us and get free consultations and quotes!