Prototyping is here to stay. The software development industry strives to optimize processes and ensure stable project delivery. A clickable UI/UX prototype is the way to go. It offers a wide range of benefits, and cashing in on them seems like a sensible choice.
But the praise of this approach may paint a distorted picture. As with any other thing in software development, prototyping can be up for a surprise or two. Here at SEVEN, our goal is to make sure you have all the information you need. And when that's covered, you'll know exactly what to expect from the whole process.
Let's look at the most prominent things you should know while creating a software prototype.
Communication

is

critical
And it has to be so much more than just checking in on the progress. The discovery and business research stage can define the whole effort's success. You have to make sure that the team gets the business needs, knows the market well, and has a knack for scouting the competitors and improving on their experience. And plenty of other things.  
Get ready to talk a lot. The more specialists from different fields, the merrier. Every piece of information can prevent huge risks and prepare the ground for improvements that can give an edge over rivals. And if you happen to meet prototyping specialists who neglect communication, that's your red flag.  
It sure looks like it, especially after with mentioned above. But the discovery stage is the best time to think of alternate solutions, changes, and additions to functionality. The logic is simple – it's just quicker and cheaper.  
Think of discovery as a boot camp. It's tiresome and may not seem like it's getting you to the finish line fast enough. But when you get to the development stage – you will already have a plan for many potential issues that otherwise would have the potential to derail the entire operation.
It's difficult to get something right on the first try. Especially when it comes to something so complex and multi-layered as software development. That's why iterating helps you build a better product. Or design a better prototype, in this case.  
Test the concept or technology, collect feedback from real people, apply changes based on the results, and go again. This is a time-tested process of getting the end product that users will enjoy, and the business owners can predictively scale.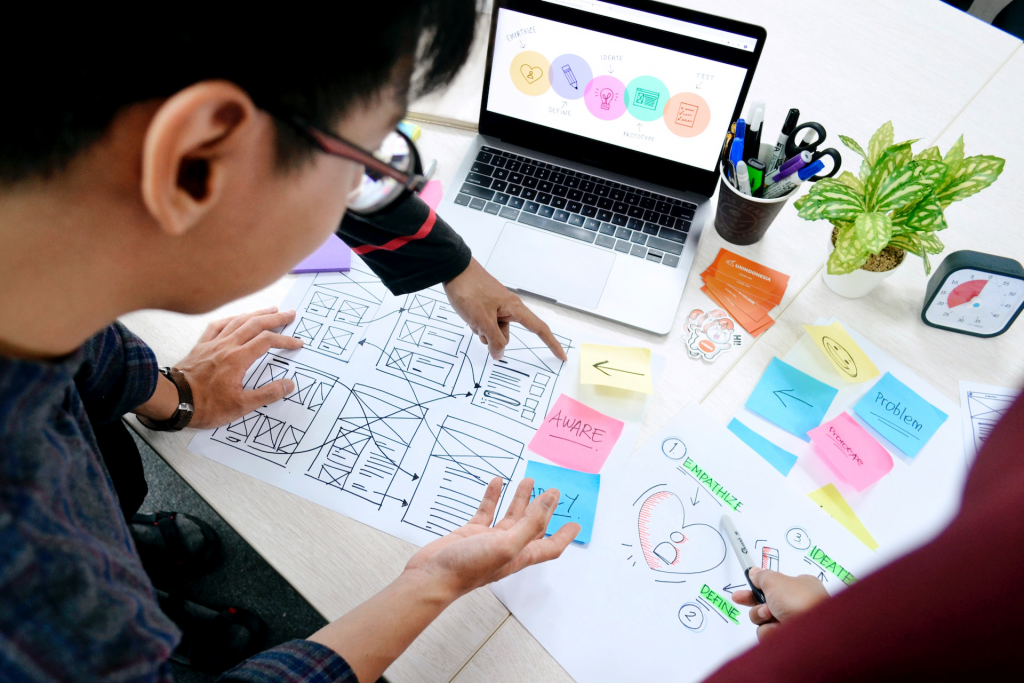 Coming up with a great idea is only half the job. You need to see if the market and the end-users are ready for it. If they aren't, it's time to change things up. Going into prototyping, you must be prepared to add or discard features and functionality on the go. Regardless of how highly you rate them.  
Prototyping is the best stage to use this flexibility because that's how you avoid a significant loss of time and money. Imagine learning that people hate something about the product mid-development — nightmare fuel.  
Creating a clickable UI/UX prototype saves money and time long term. But this crucial process may take up to a couple of weeks or more to get right. It's a prime opportunity to go over most details while it's still very easy to change anything. And get feedback from real people, possibly hinting at more improvements.
Prototyping takes skill and expertise if you want it to have a meaningful impact on the end product. And that means setting aside a sufficient amount of money and time. This will unlock the full potential of a well-made clickable UI/UX prototype.
Prototyping is an excellent tool for validating the concept and polishing the user experience and interface. That's why it's such a complex process that requires patience and skill. While meticulous discovery and feedback-based iterations may seem a bit too thorough, the benefits of this approach are huge.  
It requires a lot of involvement and collaboration to get every detail right. It doesn't have to look 100% like the final product. Still, a clickable UI/UX prototype sets the boundaries for everyone involved and allows the development stage to go smoother and within the set budget and timeframes. That's why it is worth the extra focus.